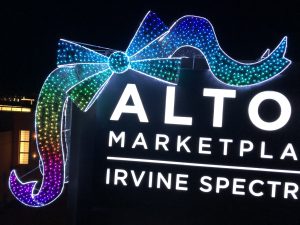 November 24, 2021
Holidays Made: Part III
All done! And just in time for turkey! We hope you enjoy your Holidays!
We have finally wrapped up the last of the holiday installs for this season. We are incredibly thankful to our dedicated and hardworking crew! Without their contribution and expertise, we would not have achieved what we did this year. For the first time in our company's history, we have finished our holiday installs ahead of schedule! Until the holiday takedown, our crew is resting easy and enjoying the season.
We also extend our thanks to you, our customers. We are proud to provide you with great products and services during this season and all year-round. Our wish is to continue serving businesses in Southern California with all their exterior lighting and maintenance needs.
Many thanks for your continued support!