Commercial Property Maintenance
---
At Exterior Products, we offer professional lighting and property maintenance for commercial businesses across Southern California. We are a state-licensed contracting firm that collaborates with other accredited and licensed contractors with trade specialties ranging from general contracting to electrical and painting trades. We can help you calculate installation, maintenance, removal and storage costs where applicable.
Bird Control
Birds can spread over 60 transmittable diseases and bacteria that come in the forms of bacterial, fungal, protozoal and viral. They also detract from the property's appearance and increase maintenance costs.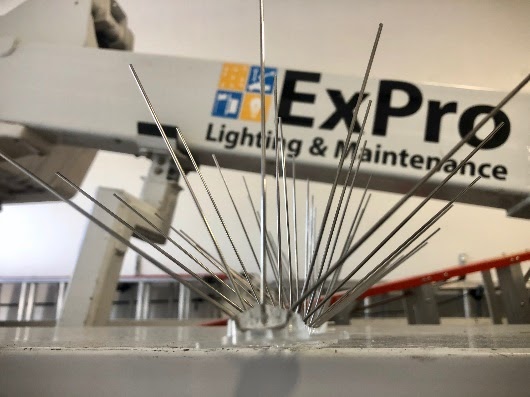 Demolition Services
If you have a tenant moving out, you may be looking for a professional to help reset your unit so that you're ready to lease. At Exterior Products, we work quickly to ensure quick turn around time between tenants. Our team can clear space, restore walls, ensure electrical safety, repair plumbing, and more.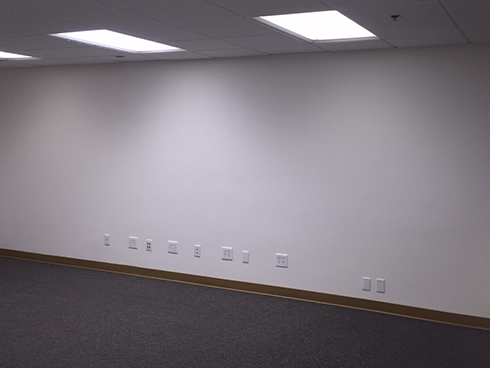 Hydro Jetting & Cleaning
At Exterior Products, we provide professional cleaning services for commercial properties all across Southern California. Whether your outdoor property is due for hydro jetting, pressure washing, or roof cleaning, our team will help remove dirt and waste and identify damage before normal wear and tear leads to bigger problems.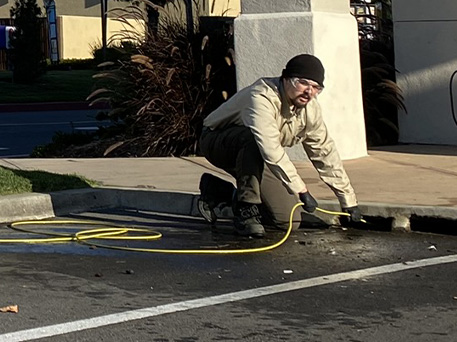 Pressure Washing
Cleaning up areas on a regular basis or scheduled one time cleaning our Pressure Washing team can clean up just about any location, and with our 60' lift truck we can reach towers, rooftops & light poles!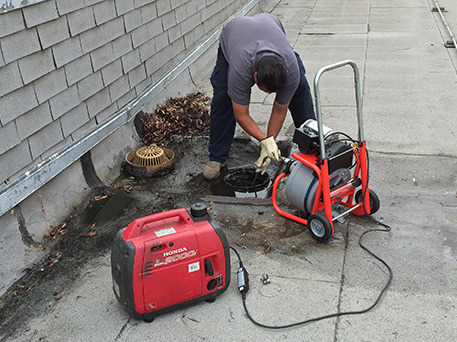 Roof Cleaning
Roof cleaning removes thousands of pounds of trash, leaves and large debris left by construction, roof repairs, painting and HVAC maintenance from your roofs. This in turn not only reduces the amount of items that can clog your drains but also protects the integrity of your roof from the undue weight load.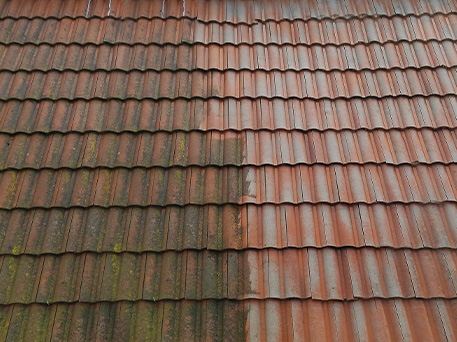 LED Retrofit Modernization
The future is looking brighter than ever with commercial LED lighting. These cost-saving fixtures are becoming increasingly popular thanks to their increased brightness and efficient energy usage – in fact, the global LED market is expected to grow by 13% CAGR through 2024. LED lighting offers improved light distribution, longer lifespans, lower monthly utility bills, no CO2 emissions, and enhanced safety and security.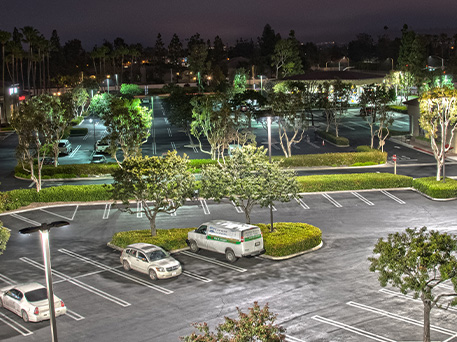 Professional Sign Removal
In an ever-changing business world, sign removal is easy to take for granted — until you're up against a deadline. Whether you're a tenant moving to a new location or a landlord with big new ideas for your building, it makes sense to trust experienced professionals to handle your sign removal.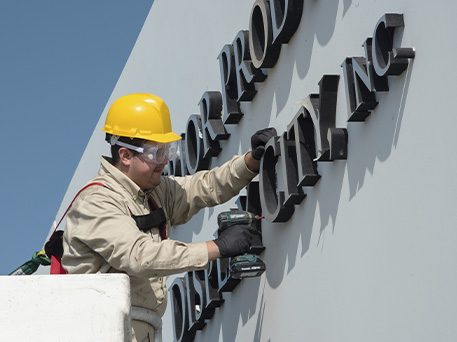 Site Lighting & Electrical Innovations
Landscape lighting and holiday lighting are powerful attractions that add warmth to your shopping center or business. Of course, that is not the only way Exterior Products, Corp. can help your bottom line. You also want to attract tenants to fill your vacancies, which becomes much easier if your leasable areas are well-lit by the latest in LED security lighting technology.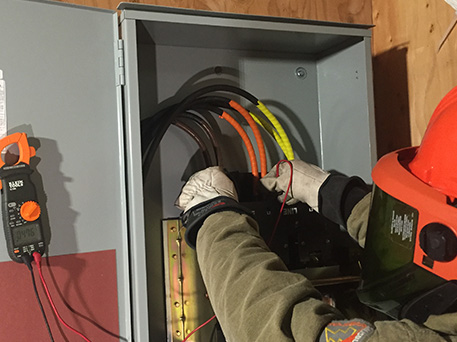 Ultrasonic Pole Testing
Our Ultrasonic Pole Testing uses the latest technology and our skilled technicians to determine the pole's condition. Unsafe poles are identified, qualified, and can be replaced before any accidents, claims, or outages occur.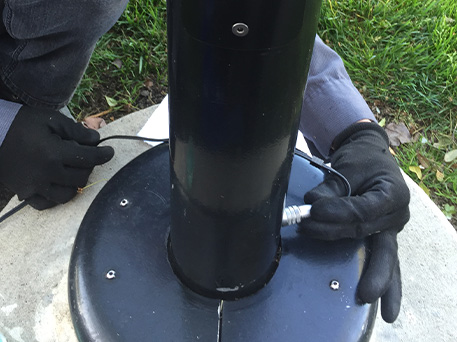 Contact us for your outdoor
commercial needs
Including Sign Removal, Temporary Signs, Lighting
Maintenance, LED Retrofits and more.
Looking for replacement parts?