Banner Brackets & Installation
---
We have eleven years of direct experience with banner brackets, and our business hinges on its reliability. Planning for wind is a factor in banner installation design for street poles. Wind affects the integrity and safety of the pole as well as the longevity of the banner fabric and seams. How a bracket reacts to wind is key to a banner installation in which you can be confident in. At Exterior Products, we can produce a certification of Wind Tunnel testing on Edison poles.
Banner Brackets
Banner Flex brackets have a UV-treated fiberglass arm and the flexibly to withstand winds up to 70 m.p.h. without permanent distortion. Even with our large 30″ x 94″ banners, the brackets will return the banner to a tightly stretched position at rest. Without breakaway clips or wind flaps in banners, Banner Flex brackets "spill" wind, deflecting the force of high wind speeds and reducing the stress put on the mounting pole. There's no need for mechanical maintenance with these brackets.
Our castings are made of "Almag" aluminum to eliminate corrosion, discoloration, and peeling paint. The standard BannerFlex bracket main casting, compatible with a wide variety of utility poles, can be attached using stainless steel strapping or can be bolted to the pole. Secondary castings slide into position, secured with 4 Dacromet screws that prevent slipping or loosening of the arm. An enclosed track bottom and stainless steel hitch pins at the top of the track provide added safety. These brackets will hold better in high winds as they have actually been wind tunnel tested!
Banner Installation
Our office staff partners with our clients from start to finish, from design to production to installation. Before we even begin design work, we help you determine the optimal placement to maximize the visibility of each and every asset. Moreover, we use the most advanced banner brackets on the market, because we want to make sure our clients' banners stay exactly where we put them. This hardware is wind tunnel-tested and designed to flexibly withstand winds up to 70 mph without permanent distortion. In other words, we make it our mission to get your message across, and we take that mission seriously.
Need a replacement flag or customized pennant for your flagpole? No problem! We stock U.S. and California State flags in sizes appropriate for 20′ and 60′-65′ poles. In addition, we offer more customized solutions and can cut, finish, applique, and embroider custom flags in any shape, size, and color.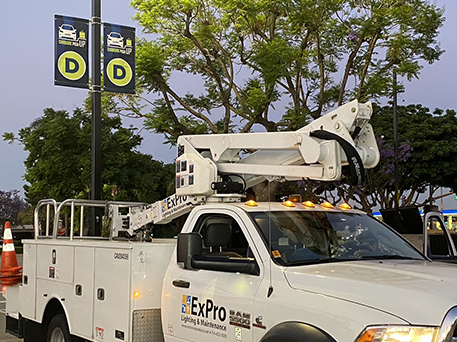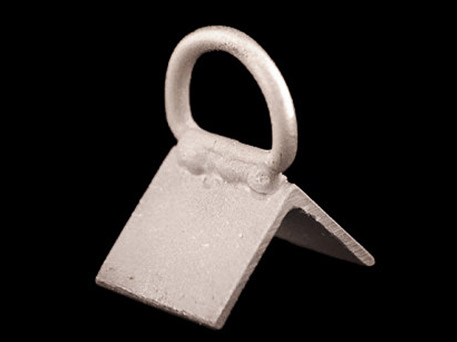 Contact us for your banner bracket & installation needs
Looking for replacement parts?