Holiday Lighting & Display Design
---
Whether you need a tasteful and picturesque building treatment or an elaborate North Pole scene complete with Santa's workshop, we provide solutions that will sparkle throughout the season. 
Above all, we never install inferior products and always stand behind the highest quality decor available. Our clients rely on our commitment to exceed expectations with prompt and courteous service. With your input, we can help you design and calculate the power requirements and electrical layout for your prospective project.
Holiday Tree Lights
There is nothing more festive than sparkling trees during the holidays. At Exterior Products, we can help you create an inviting atmosphere to enhance your customers' and tenants' holiday experience. Holiday tree lighting brightens up outdoor walkways and seating areas. As a result, you attract more evening and nighttime foot traffic to your food court, courtyard, or promenade.
Palm or olive, evergreen or deciduous; whatever the tree type, we can decorate it. Our lift equipment can reach tree trunks up to 50′ high, so the sky is (almost) the limit. We ask that our clients make sure all trees are trimmed prior to installation of holiday lighting, including the pruning of any dead palm fronds.
Holiday Building Lights
We take holiday building lighting seriously. We can adapt our seasonal building lighting applications to any scale or budget, and with years of experience under our belts, we're experts in giving our clients beautiful results that stay bright all season long.
Our outdoor-rated commercial socket stringers and faceted LED C-7 and C-9 bulbs allow for ideal brightness and optics with unsurpassed energy-efficiency. We stock all bulb colors, but by far the most popular and traditional color is Sun Warm White. Slightly warmer in tone than average warm white lights, it's designed to faithfully imitate the classic incandescent string lights of childhood.
Celebrate All Year
Why limit the festivity to just one season? Temporary and seasonal lighting are perfect for just about any celebration your organization or retail center takes part in. From Chinese New Year to Independence Day to Halloween, we have your property covered.
Pole Decorations
Almost every city and shopping center has an ample supply of light poles — why not take advantage of their visibility? Our stock lighted and non-lighted pole decorations come in a wide range of sizes to accommodate any pole height. We offer both contemporary and traditional holiday designs that are sure to brighten any street or parking lot. All of our decorations come with hardware for secure installation, and our frames are powder coated for longevity.
At Exterior Products, we offer installation services for pole-mounted decor, however we begin scheduling our holiday projects in the summer. For this reason, our deadline for scheduling any installation is August. If you do not require our installation services, we are more than happy to ship our pole mounts and hardware directly to you! Early season orders are a must for on-time shipping, and subsequently, we recommend ordering no later than October. The earlier you make your holiday request, the better!
Holiday Motifs & Christmas Trees
We offer holiday illumination products for your store frontage and can even engineer a giant creation to adorn city hall or an office tower. As with any season item, we kindly ask you to place your orders and inquiries long before the holiday season is upon us.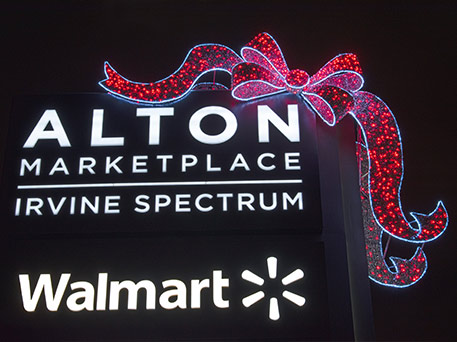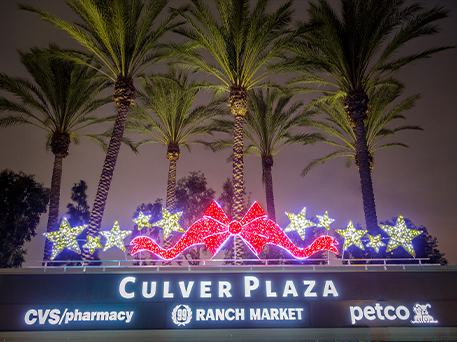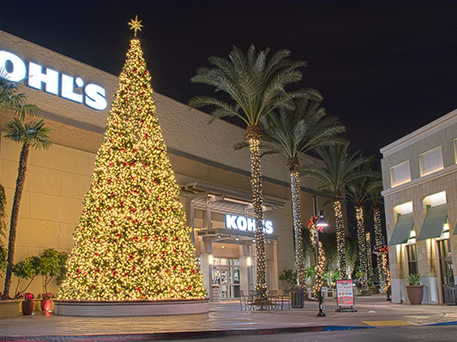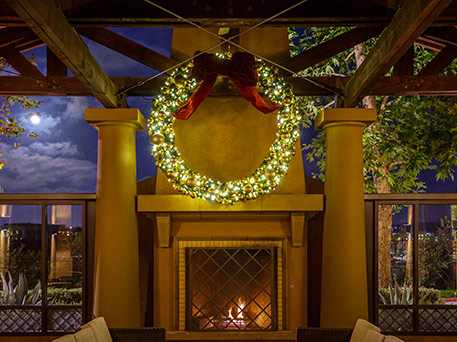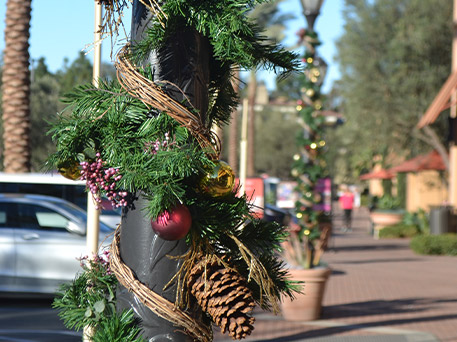 Contact us for your holiday lighting and display needs.
Looking for replacement parts?