Professional Sign Removal
Seek professionals who have the right equipment and tools for the job!
Trust the Experts
---
In an ever-changing business world, sign removal is easy to take for granted — until you're up against a deadline. Whether you're a tenant moving to a new location or a landlord with big new ideas for your building, it makes sense to trust experienced professionals to handle your sign removal. Don't take the unnecessary risk of attempting to remove your old building signage yourself. Seek professionals who have the right equipment and tools for the job!
At Exterior Products, we are a licensed sign removal contractor equipped to handle individual, shopping center, and citywide sign removals. Our well-maintained fleet of lift trucks allows us to reach signs up to 60′ high (dependent on access). Our personnel are safety-focused, seasoned veterans of working at heights and removing commercial signage. Our team works between 3 AM and 9 AM to avoid disturbing tenants, their customers, or their neighbors.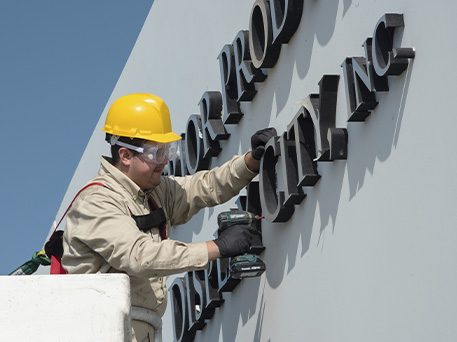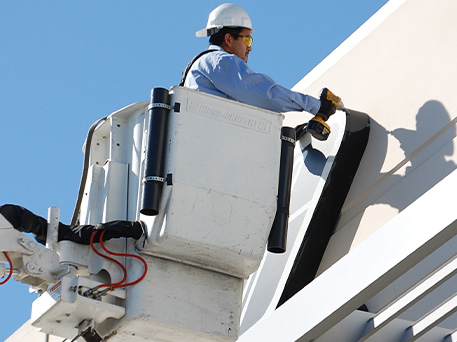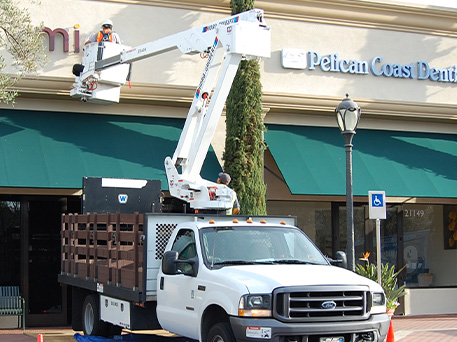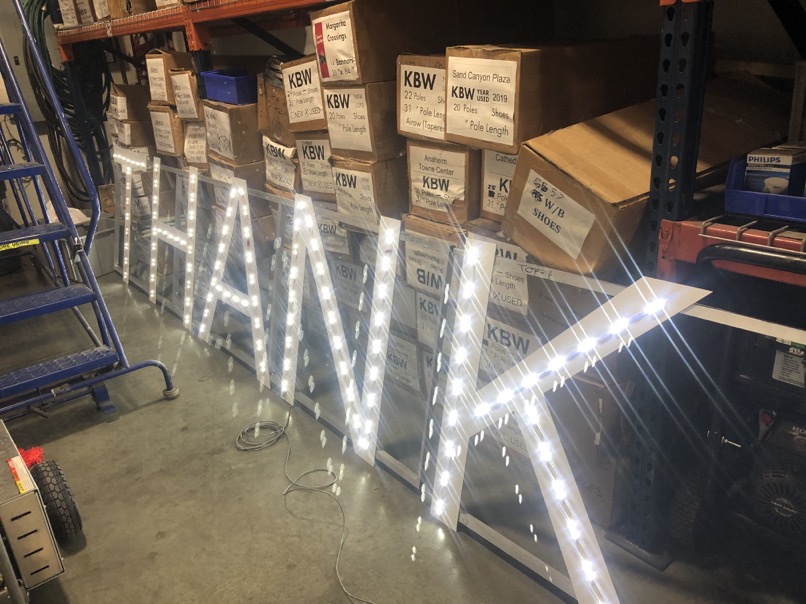 City of Vernon
Project: City of Vernon Water Tower Sign 2020 | Client: City of Vernon
Service: 'Thank You Essential Workers' sign fabricated for the city's water tower
Exterior Products is happy to take on work that is outside the everyday job functions to help make a difference during unprecedented times. We customized a 24' wide x 9' tall illuminated sign to be mounted on the City of Vernon Water Tower facing the 10 Freeway. This sign displayed a special 'thank you' to our hardworking essential workers.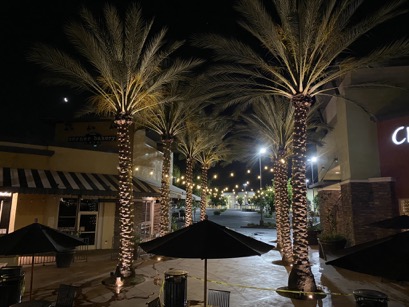 Imperial Promenade 2020
Project: Imperial Promenade 2020 at 1000 W. Imperial Highway in LaHabra
Service: High-quality landscape lights to the food court at Imperial Promenade Shopping Center
Exterior Products provided services for the client that included specifying, sourcing, and installing lighting for 12 palms wrapped with LED low voltage accent lights, 16 well up lights for 8 palms, and overhead patio lights with LEDs.
Companies We've Worked With
---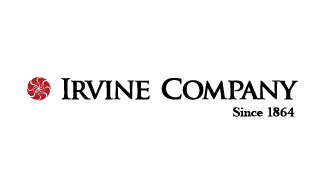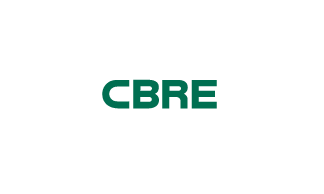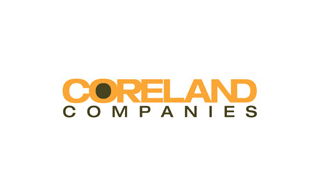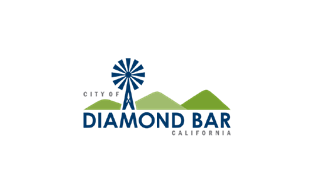 Contact us for your sign removal needs