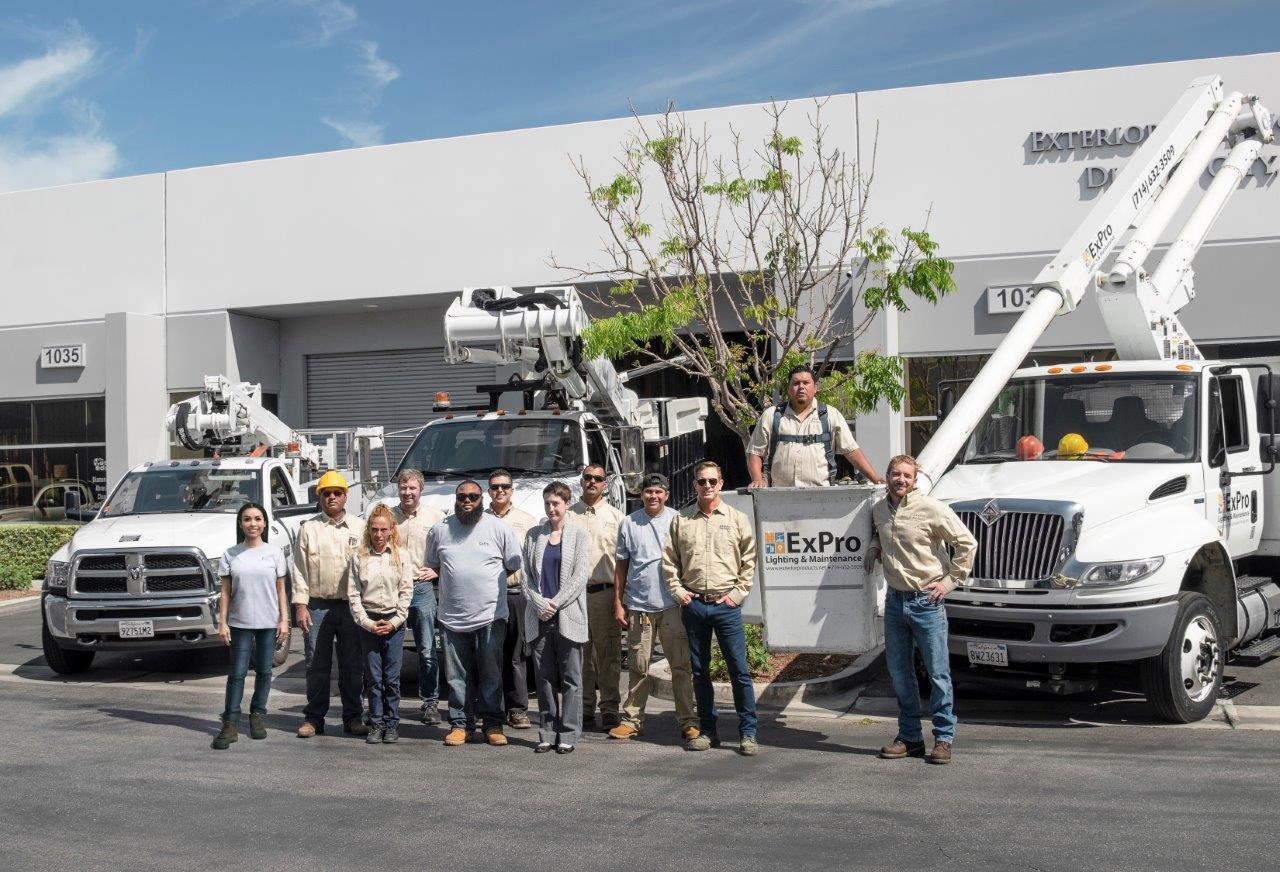 We're a lighting and maintenance company with a skilled and diversified team ranging from a graphic artist to CA certified journeyman electricians.
---
At Exterior Products Corp, you will be an essential player in a group committed to keeping our clients' properties lighted, clean and consistently serviced. We have operating hours between 3 AM and 4:30 PM throughout the week and overtime abundantly available between October and January. We encourage you to step up and promote the company as well as your continuing education. When we succeed, you succeed.
Current Career Opportunities
Anaheim, CA | Orange County
Graphic Designer - Contract
Certified CA Journeyman Electricians - Full-Time, Part-Time, Contract
Certified Skilled Electrical Tradesman - Full-Time, Part-Time, Contract
Sales To Commercial Real Estate Industry - Full-Time
Project Manager Commercial Construction Industry* – Full-Time
*EV Charger and Estimating Experience preferred
Please note: Field work positions start at 3:00am and office work positions start at 8:30am.
If you don't see your position noted, please still do not hesitate to contact us as we are a growing company of 20 years and continually looking for the best people.
Submit your application below.
We will acknowledge receipt of your application the next business day. You will receive a phone call within 48 hours (Mon-Fri).