Hydro Jetting & Cleaning
---
At Exterior Products, we provide professional cleaning services for commercial properties all across Southern California. Whether your outdoor property is due for hydro jetting, pressure washing, or roof cleaning, our team will help remove dirt and waste and identify damage before normal wear and tear leads to bigger problems.
Hydro Jetting
Our hydro jetting services prevent clogs that cause water back-ups on roofs. This in turn leads to roof leaks and unnecessary weight on the roof itself if not cared for. Hydro jetting flushes out mineral deposits, trash, and grease. Heavier blockages are combated in conjunction with a drain snake and hydro jetting wand. With preventative cleaning of drain catches and jetting the connecting spouts from ground to roof, we can flush debris that impedes the necessary flow during storms
Pressure Washing
Whether you're looking for cleaning services on a regular basis or to schedule a one-time cleaning, our pressure washing team can clean up just about any location. We provide pressure washing services for awnings, sidewalks, parking lots, food courts, construction sites, or areas with spills and stains, heavy foot traffic, and debris. We can even reach towers, rooftops, and light poles with our 60' lift truck!  
Roof Cleaning
Our roof cleaning services remove thousands of pounds of trash, leaves, and large debris left by construction, roof repairs, painting, and HVAC maintenance from your roofs. This in turn not only reduces the number of items that can clog your drains but also protects the integrity of your roof from the undue weight load. Our team will pick up and dispose of trash, sanitize any pooling water, and identify future leaks and holes so you can schedule preventative maintenance before any actual water damage occurs. We also have the ability to access high elevations with our 45', 50', or 2 x 60' lifts. This is to ensure there is no disruption of tenants or property management for special roof access.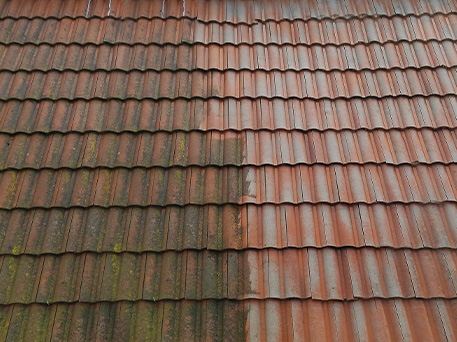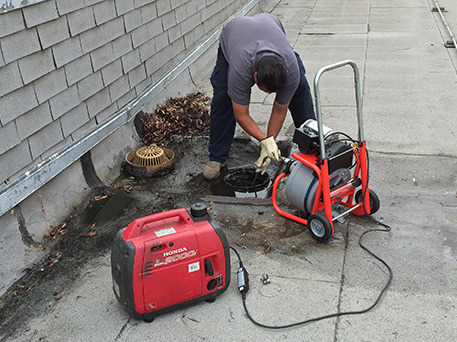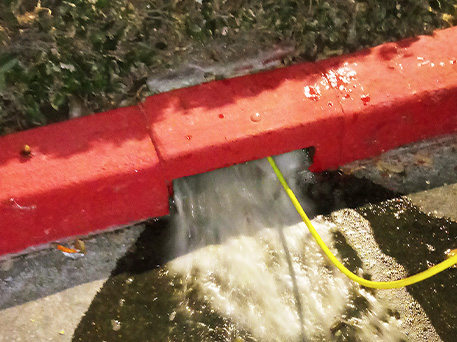 Contact us for your property cleaning needs
Looking for replacement parts?