Screen printing is both a traditional artistic technique and a production printing method. At Exterior Products, we can create a custom screen print project with your input and design. Screen print inks can be PMS color matched very closely to your desired color range, and our recommended Sunbrella Marine canvas fabric comes in a wide variety of colors. Lead time is usually 3 to 4 weeks for custom screen printing.
Custom screen printed banners are produced by forcing ink through a screen onto the chosen banner fabric, also known as the substrate. A stencil is created and placed onto the screen to prevent ink from printing where no image is desired. We create this stencil for each spot or Pantone color required.
Screen print production cost is estimated based on the number of screens required to produce the desired image and the number of inks used. Typically, screen printing is most cost-effective when a minimum of 10 banners are quoted.
Custom Applique
Think of appliqué as individual pieces of fabric sewn together to form a work of art. Classy and clean are the two most common compliments we hear regarding our custom appliqué creations. Durable and fade-resistant Sunbrella Marine Fabric is the raw material from which 90% of our appliqué work is produced.
We have many striking and timeless appliqué offerings in our stock section, or you can choose a stock design and we can customize it to your taste. Our appliqué is not for everyone's budget, but it is most certainly for those who demand a unique look and durability in harsh climates.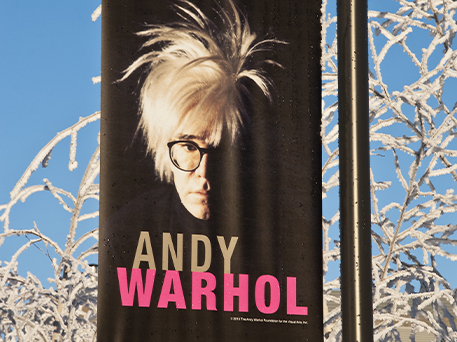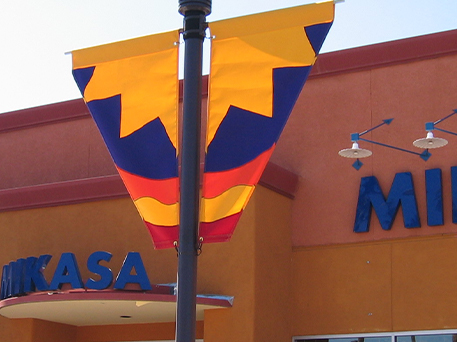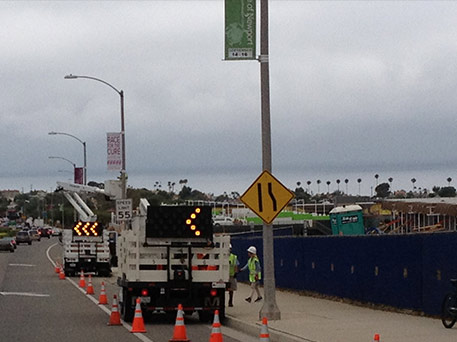 Contact us for your custom
screen printing needs
Looking for replacement parts?