Dazzling Commercial Holiday Decor
---
A spectacular holiday display can turn your commercial property into the perfect festive gathering spot! At Exterior Products, we are your expert source for commercial holiday decor, operating with artistry and expertise. We bring the holidays to life on a grand scale, from shopping centers to city centers with lighting and decor solutions for all seasons and occasions.
Holiday Lighting
Whether you need a tasteful and picturesque building treatment or an elaborate North Pole scene complete with Santa's workshop, we provide solutions that will sparkle throughout the season.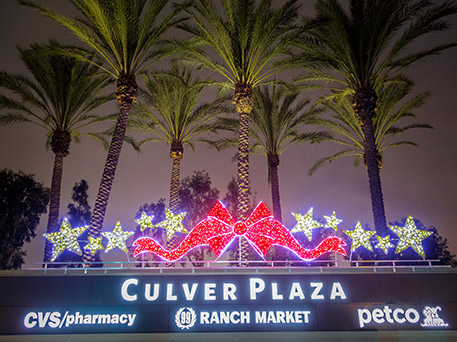 Installation and Maintenance
On a limited regional level comprising Southern California, we can perform installations for many of the products we provide via an in-house team or existing subcontractor network, including holiday decor.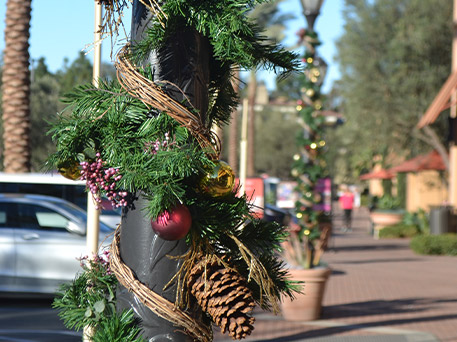 Holiday Banners
Light pole banners are the perfect way to celebrate special occasions and promote cultural or sporting events. They also inspire community pride and spread holiday cheer. Consequently, we have a wide selection of stock designs to help you make your property truly stand out!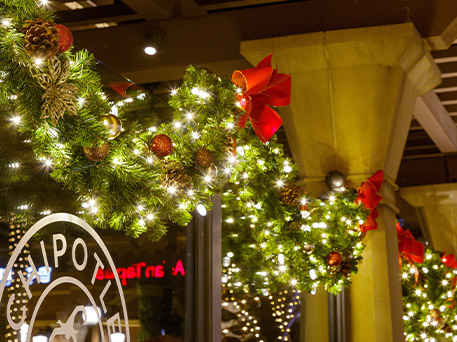 Contact us for your holiday decor needs
Looking for replacement parts?