September 16, 2020
What are you doing differently?
What are you searching for today?
The news none of us wants to hear is just a click away. And yet, optimism is ingrained in human nature, the will to survive is strong. We are beginning to see meaningful progress. Shopping centers adapting, schools reopening, a notable uptick in freeway traffic, plus the state government's shift from the purple tier to the less restrictive red tier.
We are closely watching new trends in outdoor dining, pop up tents in parking lots, curbside pick-ups, drive in movies, hand washing and mask campaigns, and ultimately what people are buying. As a lighting contractor, it might seem like we're a little off-topic here, but we're all a part of the same consumer chain. Put simply, we cater to everyone.
Headlines tout a near-doubling of online sales, depending on who is generating the statistics. That's great if you're an executive with Walmart or Amazon – hats off to you, and we're sure you could sell us the hat too! However, if you own or manage a shopping center or department store, or if you're in the retail, bar, fitness, entertainment, cosmetology, or restaurant industries, you've been hit by the shrapnel from an economic bombshell. As a contractor, it broadsided us – we took a 35% reduction in sales, even while we continued to do essential work at margins that are simply unsustainable. For some of us, those PPP and EISDL loans we thought we wouldn't need ended up being a lifeline.
So now that this dumpster fire is slowly burning out, we have to sift through the debris, looking for treasure amongst the ashes.
New rules since last week for Orange County, CA:
On 09/08/2020, the county moved down to Tier 2 (Red), which is less restrictive than Tier 1 (Purple).
Restaurants and places of worship may open indoors, if they make social distancing modifications.
K-12 schools will be eligible to resume on 09/22/2020, if they comply with certain guidelines.
Taking it one day at a time…
There is a pinpoint of light at the end of the tunnel, provided we haven't simply misidentified a still-burning ember in what remains of the dumpster fire! We have to do everything we can to stay open in order to survive and absorb some of that light for ourselves. That means we are tasked with finding that customer who has never heard of us, or at least wasn't our client before – the elusive and coveted New Lead.
Some of our local inspirations:
Fashion Island is – quite literally – driving the traffic back with their summer drive-in series.
The Irvine Company partnered with medical experts at UCI Health to develop new standards.
South Coast Plaza has invested in their air treatment, traffic control, cleaning, and rules of conduct.
Irvine Spectrum and Kimco have expanded curbside to-go and curbside pick-up options, and made in-store shopping safer.
Exterior Products serves retail centers and other commercial properties. That means we have to change our offerings to meet the new demands of these sectors. Instead of general electrical service and lighting, we find ourselves doing more printing and installing banners and directional signs, offering more sign removals, and operating in just about any capacity that helps businesses to adapt, move, or otherwise alter their locations.
SPECIFIC RE-OPENINGS:
San Francisco gyms and salons reopen indoors on 09/14/2020.
Fashion Island and Anaheim Town Square now offer drive-in movies.
Kobe Steak House announced their reopening for indoor dining on 09/09/2020.
South Coast Plaza in OC reopened on 08/31/2020.
AMC Theaters and Regal Cinemas are opening this week.
Cinemark Century movie theater in Huntington Beach opened on 09/11/2020.
Grocers are continuing to offer special hours for seniors (though after spending what seems like an eternity in quarantine, we could argue that we all feel like seniors now…)
24 Hour Fitness branches in Irvine and Laguna Niguel, among many other locations, are open without requiring reservations.
According to Brady McDonald, a reporter coering theme parks for the OC Register, "there have been no reported outbreaks in parks in Texas, Florida, Illinois, Pennsylvania, Ohio, New Jersey, Virginia and Michigan." California's theme parks are now lobbying at the state level to reopen.
Maybe we won't see arcades opening up anytime soon, and the future of buffet-style dining is still in serious question. But we Southern Californians will know things are truly on the upswing once Disneyland opens back up and we can finally satisfy our cravings for overpriced churros!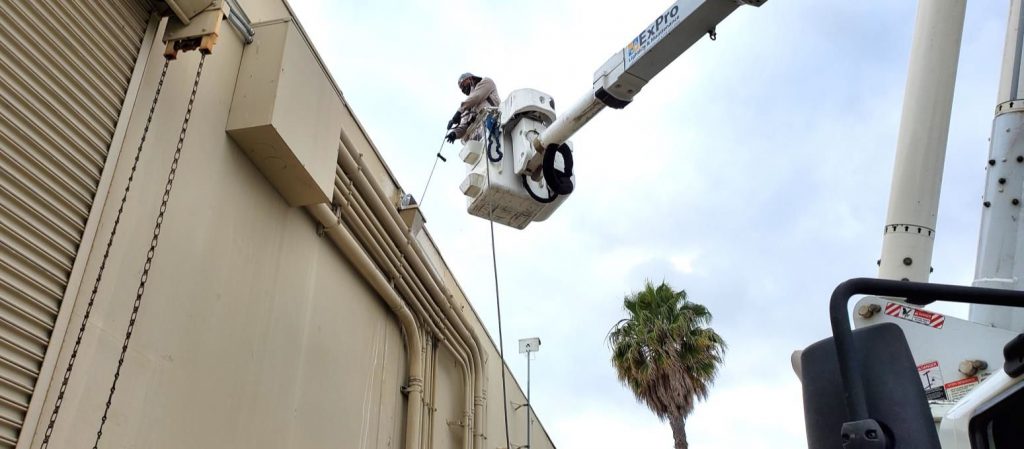 Our Plans for Now:
Adding value for existing customers
Finding new customers
Asking customers how we can serve their unmet needs
Saying "yes" a lot (remember Jim Carrey's Yes Man)
Increasing our flexibility and offering additional and atypical services has allowed us to create some demand and build a bridge to the next day, one lead at a time.
We find ourselves wondering what others here and on LinkedIn might be doing to secure their own futures.
What are you doing differently?
What are you searching for today?
We're all in the same situation, making less profit as we diversify our offerings, but a percentage of something is better than a percentage of nothing.
Successful retailers appear to have more closely married their online and offline presences. We decided to upgrade some of our own online product offerings, and are about to launch an e-commerce site to dip our toe into that pool.
So What Next?
There are so many tiny things we've taken for granted; takeout never tastes as good as dining in. Trying on the pants while you're still in the store confirms that you will definitely look amazing in them once you're holding the receipt. Once again, we can appreciate a smile with our loved ones while out for coffee or a walk in the park. Our human need for community is more compelling than ever. Business and some semblance of our past lives is likely to resurface. All we can do now is hang on, roll up our sleeves, collaborate with our fellow dumpster raccoons, and rummage valiantly for our futures.