November 02, 2022
Holiday Install Begins!
The start of another wonderful Holiday season!
With the start of November comes the beginning of our month-long holiday install binge. We have been preparing for this moment, having started way back in April with crafting new wreath bows (our blog: Handcrafted Bows). Since April, we have readied all our lighting, LED bows, garlands, and more! They are finally going to light up the holidays!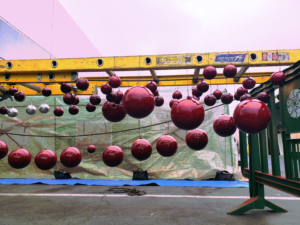 We look forward to spreading the Holiday joy and lighting up the many properties we service in Southern California. Our crew is poised and ready to make the Holidays happen for our wonderful clients. All our fleet will be in use to make these installations happen.
FUEL THE CREW!
During this season our crew switches to night shifts to get these jobs done. The first week of this shift change is always the most difficult. It also doesn't help that we are also on the same week of the Fall Back, which will be happening this Sunday (Nov. 6th).
Here's what keeps the ExPro crew going!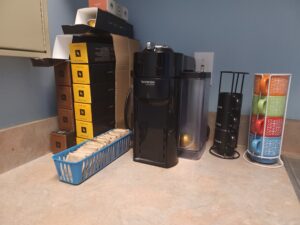 Coffee and Espresso, stylish cups included!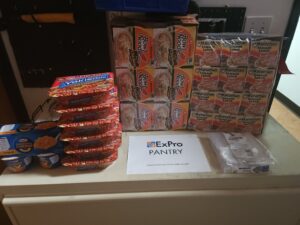 Instant noodles for some midnight snacking!